New 3rd Tee Progress
New 3rd Tees have been cut twice this week at a shorter height and a light topdress then rolled for smoothness ready for a hand mowing next week at an even shorter cut.
Root development is currently amazing.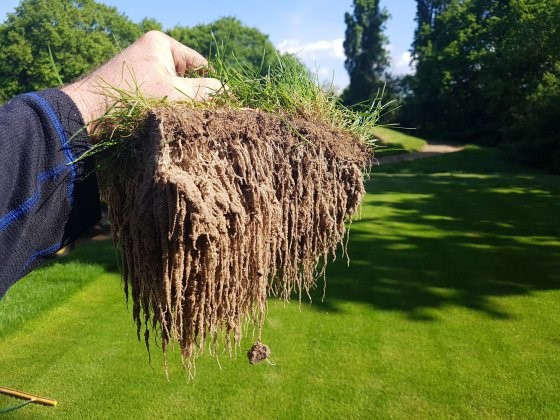 Further renovations to the path around the 2nd Green and 3rd Tees next week with further work to the 3rd Yellow Tee single sleeper edge to path/Tee.
Large seeded area to the right of the 2nd green is showing signs of germination so please keep off this area if possible.